Trakt is a way to bring a social element to your movie watching. Share your library online with friends, rate your shows. See what friends are watching. Find out what the community recommends. It's all possible with Trakt.
---
NOTE:
TraktMB is still in the beta phase. There will be bugs, it's inevitable.
There are still a few features missing. I'll update them as the beta progresses
Thanks to ebr, Justin and others, for answering any questions I've had.
---
How to use TRAKT for MediaBrowser
Trakt is very easy to use. Just install the plugin from the Media Browser Configurator. Don't forget to configure the Trakt app and add your trakt account credentials. Then…
Watch it!
As you watch your shows, The TraktMB plugin will automatically sync your watching state with the Trakt site. Once you've finished watching a Movie or Show, TraktMB will update the site to show you've watched whatever you were watching.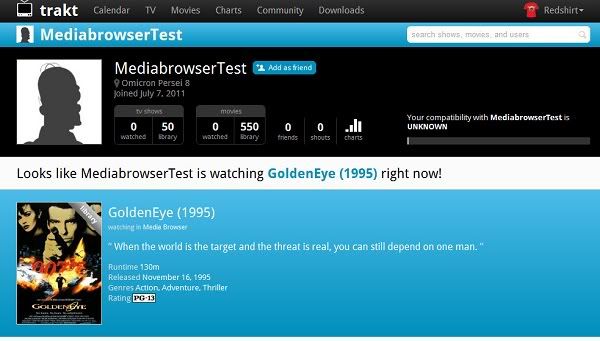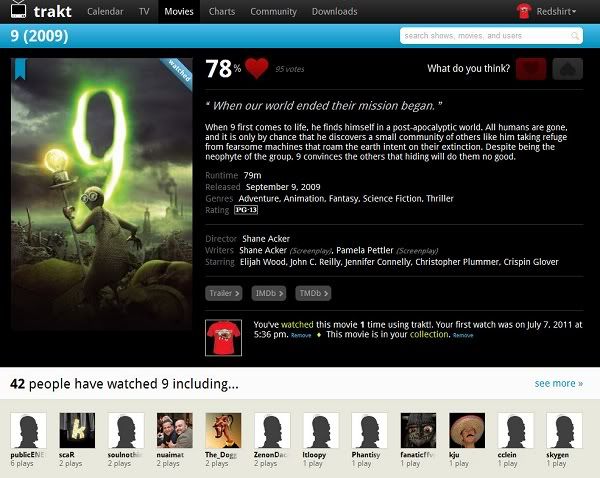 Rate it!
Bring up the * menu from your library view and tell Trakt whether you liked or didn't like the show. Totally Ninja! or Weak Sauce :(. That info will be saved to help others make viewing decisions. It will also help provide more accurate recommendations as you use the program.

(item menu in Carbon)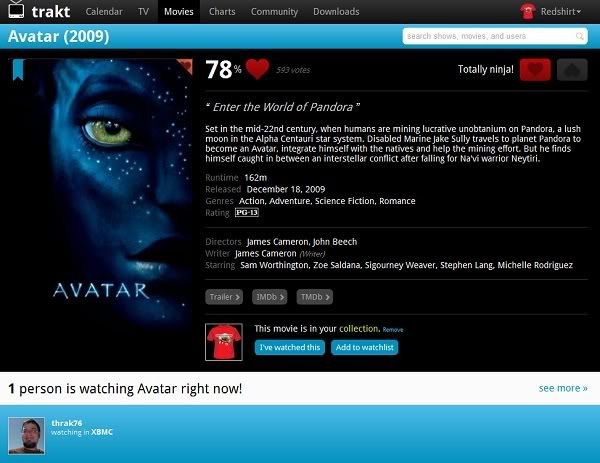 Sync It!
Keep the watched status in sync across multiple MB installations… TraktMB will poll trakt.tv every 30 minutes to determine if anything has been watched. Then modifies the watched states to reflect the changes.
Recommended!
As you watch and rate movies/episodes, trakt.tv will better understand your tastes. You can see what trakt recommends by selecting "Recommended Movies" or "Recommended TV" from the * menu. This will show you a list of 20 titles that trakt believes you may enjoy.
---
Wanna be my friend :)
Click the link